10 Perfect Last-Minute Gifts for Book Lovers
tag: 10 Perfect Last-Minute Gifts for Book Lovers
Are you stuck on what to get for your pals and fellow book lovers this holiday season? Don't fret! I've done some pre-shopping on your behalf. Here is my list of 10 perfect, last-minute gifts for book lovers!
I will not judge you if you buy these "for a friend," but end up keeping them for yourself.
Literary candles are all the rage in our bookish community and one of the most perfect gifts for book lovers. There are so many options! If you know their favorite fandom, choose something Harry Potter, Narnia, or Lord of the Rings inspired. Otherwise, go with this classic Book Store scent. Hint, hint: there's even some called Rainy Day Reads, Reading at the Cafe, and Old Books.
It's ever booklover's dream to have their own library. Why not make it official with a custom book embosser? I have wanted to one of these forever and I know plenty a reader who would agree. They will freak out when they see this under the wrapping paper. It's a near guarantee.
Did you think receiving socks was boring?! They're not now! Not when they're library themed! Grab a pair from Out of Print. They come in gray, blue, and yellow.
Bookworm Boutique has tons of super cutesy designs that make great gifts for book lovers. If I had to pick one, I think this would be it. Check out more of her stuff over on Society6.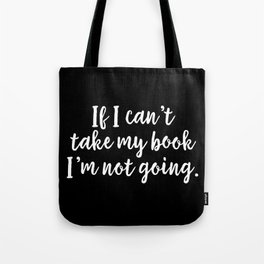 Nothing has been blowing up my Instagram feed more than Book Beau. I see them everywhere! It's the perfect gift for those book lovers who are obsessed with keeping their books in perfect condition. They're essentially a protective sleeve for your books and come in several sizes.
No one does bookish quotes and puns better than Obvious State. Did I also mention the gorgeous designs?! You must check out their site if you haven't already. They're a perfect shop for those who love classics.
I have wanted one of these bookmarks since the first time I first laid eyes on them. They're everything a book lover could want and completely unique! There's something for everybody: mermaid tails, quidditch boots, Wicked Witch of the West legs, the list goes on. I mean, just look at this:
Some of us are really possessive about our books. So much so that there is an entire system in place for people who borrow our books. Make that a little easier, and a lot more fun, with this personal library kit. So cute!
Book-inspired teas! That is a thing?! Yes, my friend, it sure is. Just imagine your bookish bestie enjoying a book and this tea over breakfast.
Last, but certainly not least, this ridiculously cute art print by @lauresillus. If you can look at this and not smile something isn't right. Shop her store here.
That's it! I hope you enjoyed my list of gifts for book lovers. I know shopping during the holidays can be tricky. Hopefully this list will help and you've found something that will make your bookish bestie very happy this holiday season!
Read Next: 4 Holiday Books to Read this Season
Read Next: Harry Potter-Inspired Pumpkin Pasties Recipe
Until next time!
-Bex 
If you liked this post, save it on Pinterest!
---
---